The Open Source Alliance for Open Scholarship Handbook was discussed, created, edited, reviewed, and contributed-to, and otherwise extended by the following people. This project is open to contribution and licensed CC-0.
---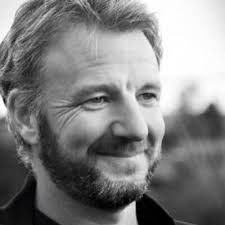 Nokome Bentley is a New Zealand-based fisheries scientist and founder of Trophia, a research and advisory service for marine resource management. He serves as the project lead for Stencila, an open source platform for creating, collaborating on, and sharing data-driven content.
---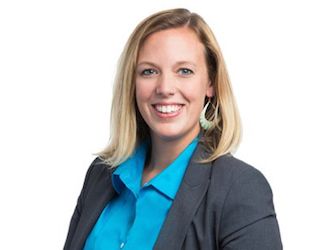 Georgia Bullen is Executive Director of Simply Secure and previously led work on Measurement Lab (MLab). She has been an advocate in the internet health movement through her work and passion around issues such as net neutrality, security, privacy, and equitable access to technology. She has a background in human-centered design, data visualization, urban planning and software development, and is an advocate for diversity in technology.
---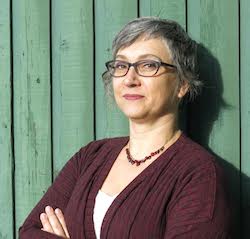 Stefanie Butland is the Community Manager for rOpenSci and a 2017 AAAS Community Engagement Fellow.  She is a biologist, bioinformatician, and compulsive people-connector  and knowledge-sharer. Stefanie has done research in bacteria, plants,  insects and mammals, first at the bench and then on a laptop. At  rOpenSci she is building up the social infrastructure for open and  reproducible research with shared data and reusable software. ORCID https://orcid.org/0000-0002-5427-8951
---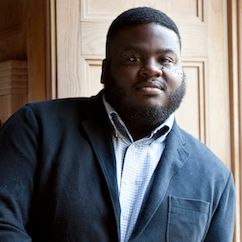 Jonathan Cain, MLIS is the Head of Data Services at the University of Oregon Libraries. He holds an MSLIS from Pratt Institute and holds an MA in Africana Studies from New York University and a BS in Anthropology from College of Charleston. At the University of Oregon, Jonathan works directly with researchers implementing research data management best practices, open research practices, and adopting open source tools for data management, analysis, and sharing. He also the libraries' liaison to the School of Planning, Public Policy, and Management, providing in-depth consultative reference services, collection development, and course-integrated instruction. Jonathan is building the Oregon Nonprofit Index as a member of the Mozilla Open Leaders Program (5th Cohort) and has served as the chair for the State Library of Oregon's Library Services & Technology Act (LSTA) Program Advisory Committee. He also serves on the board of Oregon Black Pioneers, a nonprofit organization focusing on researching and providing education about the contributions of African Americans to Oregon history.
---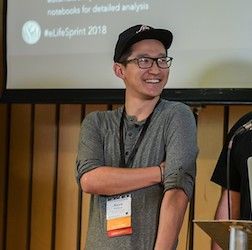 Asura Enkhbayar is a PhD candidate and data scientist at the ScholCommLab at Simon Fraser University. He is interested in critically exploring scholarly communication within a framework informed by contemporary philosophy of technology and mind. Following an undergraduate degree in electronics, Enkhbayar studied cognitive science. Although his personal research interests are increasingly moving away from the hard sciences and toward the humanities and social sciences, he remains an avid coder. He also contributes to contributes to Open Knowledge Maps and, most importantly, Asura played the main role of Yu in the martial arts short-film The Dojo Part II (watch the trailer on Vimeo). You can find more information about the progress of his PhD on this GitHub repository, and find him on Twitter at @Bubblu_.
---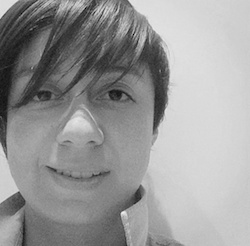 Monica Granados, PhD is a Mitacs Canadian Science Policy Fellow working as Policy Analyst at Environment and Climate Change Canada in open science. In her research she is interested in taking all we know about food webs and using this information to monitor changes in freshwater systems and provide tangible recommendations to decision makers and the public. As a staunch advocate of open science, she works in the open making all the code and publications from her research openly available.
---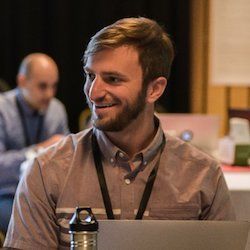 Joe Hand is Co-Executive Director at Code for Science & Society and a core developer on Dat Project. He has experience developing and managing data-focused programs for researchers and community-driven organizations. Previously, Joe managed a global project at the Santa Fe Institute to transform data collection practices of an international NGO, operating in slums across 30 countries in the Global South.
---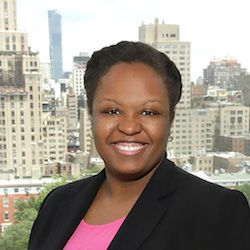 April Hathcock, JD, MLIS is the Librarian for Scholarly Communications at New York University. She educates the university community about issues relating to ownership, rights, and access in the research lifecycle. She received her J.D. and LL.M. in International and Comparative Law from Duke University School of Law and her MLIS from the University of South Florida. Before entering librarianship, she practiced intellectual property and antitrust law for a global private firm.
---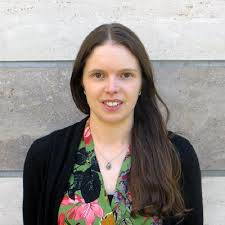 Samantha Hindle, PhD is Co-Founder of PREreview and Content Lead at bioRxiv. Sam is a Neuroscientist with an active interest in science communication, publishing and education.
---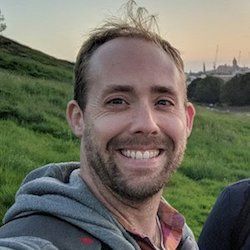 Chris Holdgraf is a Data Science Fellow at the Berkeley Institute for Data Science and a Community Architect at the Data Science Education Program at UC Berkeley. His background is in cognitive and computational neuroscience, where he used predictive models to understand the auditory system in the human brain. He's interested in the boundary between technology, open-source software, and scientific workflows, as well as creating new pathways for this kind of work in science and the academy. He's a core member of Project Jupyter, specifically working with JupyterHub and Binder, two open-source projects that make it easier for researchers and educators to do their work in the cloud. He works on these core tools, along with research and educational projects that use these tools at Berkeley and in the broader open science community.
---
Daisie Huang, PhD is a developer at Dryad Digital Repository and a Research Associate at Beaty Biodiversity Centre, UBC. Her mission is to develop software that increases the productivity of scientists and academics.
---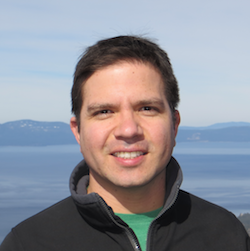 Ivo Jimenez is a PhD candidate at the UC Santa Cruz Computer Science Department and a member of the Systems Research Lab. He is interested in large-scale distributed data management systems. His thesis focuses on the practical aspects in the reproducible evaluation of systems research, work for which he was awarded the 2018 Better Scientific Software Fellowship. Ivo is originally from Mexico, where he got his B.S. in Computer Science from Universidad de Sonora. From 2006 to 2010 he worked as a research associate in the Database Research Lab at HP Labs.
---
Daniel S. Katz, PhD is a computer, data, and information scientist at the University of Illinois at Urbana-Champaign, working on the development and use of advanced cyberinfrastructure to solve challenging problems at multiple scales, and policy issues such as citation and credit mechanisms and practices associated with software and data, organization and community practices for collaboration, and career paths for computing researchers.
---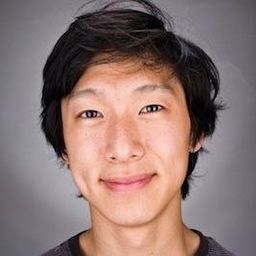 Joey Lee, MSc is an interaction designer and technologist with a strong focus on experience design, strategy, quantitative and qualitative research, and web design/development. He has a M.Sc in Geography and was a 2015 Mozilla Fellow for Science. He teaches at School of Visual Arts in the Design for Social Innovation program and New York University's Interactive Telecommunications Program (ITP).
---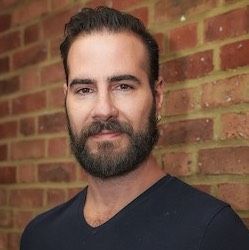 Giuliano Maciocci is Head of Product and User Experience at eLife. As Head of Product and UX at eLife, one of the world's most innovative players in Open Access publishing, Giuliano leads a combined Product, UX and Innovation team tasked with creating new technology platforms and user experiences for the delivery and discovery of peer-reviewed scientific research. Before joining the Open Science movement, Giuliano's work and patent portfolio in the technology sector encompassed projects in mobile and web design, smart TV interfaces, Mixed Reality, gestural interfaces, and wearable technologies.
---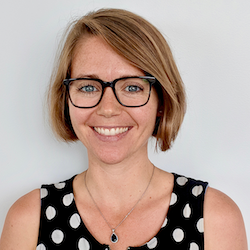 Laura Maher is a Program Manager at the Siegel Family Endowment where she supports people and organizations working at the intersection of technology, education, and future workforce.
---
Aurelia Moser is a curious web-cartographer and coder in San Francisco, CA, USA. She made magic at the Mozilla Science Lab on open source projects and open web/science fellowships.
---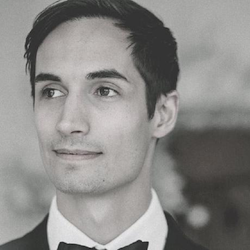 Brendan O'Brien is a leader in the open source software development community and open data movement. He founded Qri (pronounced "query") to help bring the benefits of open source software to public data. He helped to launch DataTogether.org, a network of communities, data scientists, and developers dedicated to promoting a culture of data collection and sharing. He is also a member of EDGI, the Environmental Data and Governance Initiative, founded to support efforts to preserve at-risk government environmental data.
---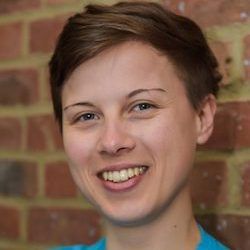 Naomi Penfold, PhD has a background in neuroscience research and now works to encourage the adoption of preprints in the life sciences through community building and support as Associate Director of ASAPbio. Previously, she was Innovation Officer at eLife where she worked to identify and support people and projects improving open research communication, from discovery and sharing to consumption and evaluation. She is interested in open source technology and using the web for open science communication and collaboration.
---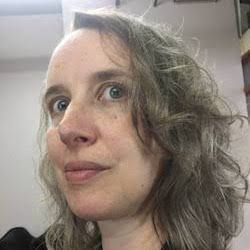 Danielle Robinson, PhD is a proven community leader and strategic advisor to researchers, librarians, and tech communities innovating in research and open source. In 2016, she completed a PhD in Neuroscience at Oregon Health & Science University, during which time was a NSF Graduate Research Fellow and advocated for policies that supported open access on campus. As a 2016 Mozilla Fellow for Science, she ran open source project management workshops around the world, explored decentralized approaches to data preservation. She now focuses on developing infrastructure to expand and protect open access knowledge as Co-Executive Director of Code for Science & Society.
---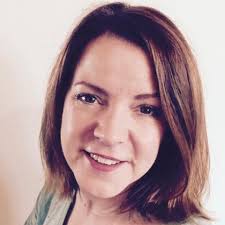 Kristen Ratan is the Co-Founder of the Collaborative Open Knowledge Foundation. She has a 20-year history of leading strategic innovations in the information industry.
---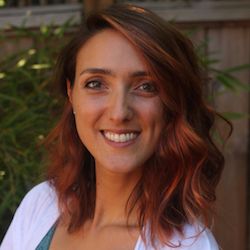 Daniela Saderi is a neuroscience PhD Candidate and community organizer passionate about bringing open practices into the world of academia as a means to improve reproducibility and collaboration. She is also a Mozilla Fellow 2018-2019 and the co-founder of PREreview, a community and a platform for the crowd-sourcing of preprint peer reviews in scientific research.
---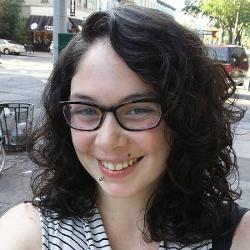 Vicky Steeves, MLIS is the Librarian for Research Data Management and Reproducibility, a dual appointment between NYU's Division of Libraries and Center for Data Science. She supports students, faculty, staff, and researchers in creating well-managed, high quality, and reproducible research through facilitating use of tools such as ReproZip.
---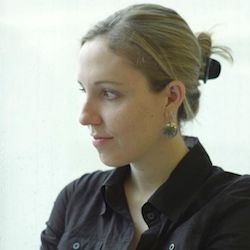 Carly Strasser, PhD has worked in academia, philanthropy, and open source scholarly publishing. She currently serves as the Director of Academic Alliances and Data Strategy at the Fred Hutchinson Cancer Research Center.
---
Shea Swauger, MLIS is the Head of Researcher Support Services at the Auraria Library, University of Colorado Denver. Shea's role is to connect people with the resources, spaces, services, and technology that will help them with their research. Shea is passionate about the intersection of technology, data, and ethics and their impact how people interact with information and with each other. He is the Director of the Data to Policy Project (D2P), an initiative to engage students with community needs through course-based assignments, which culminate into data-driven policy proposals to local governments and agencies.
---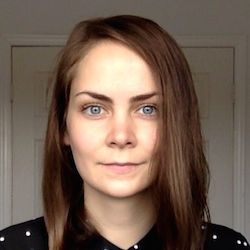 Dawn Walker is a PhD Student at the University of Toronto Faculty of Information Digital Curation Institute. Her research focuses on citizen participation in technology design practices, in particular for environmental advocacy. Sitting at the intersection of the technology design, information practices, and civic engagement, Dawn's research bridges socio-technical design approaches with critical social science inquiry. She is a member of the Environmental Data & Governance Initiative (EDGI) Archiving work group, developing approaches to preserve and track changes to federal environmental data.
---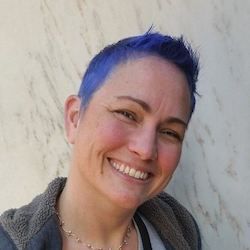 Stephanie Wright, MLIS is the Senior Program Manager for the Open Leadership & Events team of the Mozilla Foundation. Her team at Mozilla focuses on hosting events such as Working Open Workshops, the annual Global Sprint and Mozfest events, Open Leadership Trainings, developing educational resources such as the Open Data Training Program, and building a community of leaders through Mozilla Fellowships, Science Mini Grants, and other activities. Prior to Mozilla, Stephanie worked for the University of Washington where she developed and led the Libraries Research Data Services Unit, served as a Senior Data Science Fellow at the UW's eSciences Institute, and co-authored the Librarian Outreach Kit as part of the Community Engagement & Outreach Working Group for DataONE.
---
Authorship on the blog
Where many people worked on a piece it will be attributed to OSAOS.
Attribution & Reuse
This work is published CC-0 to allow free reuse, remixing, and sharing.
Acknowledgements
We thank writer and editor Katie Gustafson her work.